Career Center
Welcome to NANN Career Central
NEONATAL NURSE PRACTITIONER SUPERVISOR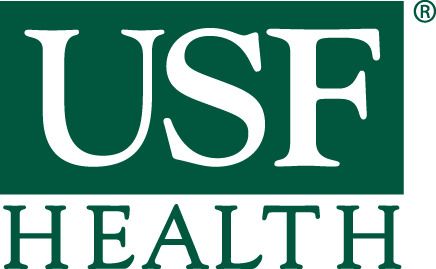 USF Physicians Group

We're out to improve the quality of life,
and the quality of careers.

When the team at The USF Physicians Group says that we're dedicated to making life better, we mean it for everyone whose lives we touch. We mean it for our patients. We mean it for their families. And we mean it for the incredible professionals who help us realize our goals on a daily basis. As a Florida not-for-profit corporation and the multi-specialty faculty practice plan entity (outpatient clinical practice) of the University of South Florida Morsani College of Medicine (MCOM), our goal is to improve health through education, research and clinical programs while providing the highest quality of care to individuals and families throughout the Tampa Bay area.


Here is your opportunity to join our team,
and enhance the health of countless new lives:
NEONATAL NURSE PRACTITIONER SUPERVISOR
Posting # 20162157
- Tampa, Florida -
** Must be available to work weekend shifts **

The highly capable, confident leader we select for this vital role will assume supervisory and clinical responsibilities for the Neonatal Nurse practitioner staff related to the coordination and operation of the Neonatal Nurse Practitioner Program. Responsibilities include mentoring, leading, overseeing and influencing the daily operational activities associated with the team in the NICU, NP scheduling and leave to ensure consistent staffing, active participation in NICU Best Practice Committee, Pediatric CPIT and Advanced Practice Council. Assists with recruitment, privileging and training of new NNP staff and students through didactic and simulation training. The NP coordinator supports the overall business plan by monitoring team performance and outcomes relative to established goals/measures and by promoting a quality patient care environment in our state of the art NICU. In the clinical realm, the Nurse Practitioner provides comprehensive assessment, diagnosis, planning, implementation and evaluation of patients and their families. The NP will act as clinical leader, consultant and educator in collaboration with physicians, nurses and interdisciplinary team members and assume a leadership role in quality assurance and improvement efforts.

Position Requirements include:

Educational Requirements:

Master's degree in nursing, with ARNP training and current Florida license, or equivalent combination of experience and education.
BLS/AED achieved and maintained.
Experience Requirements:
Minimum of two years of related experience evaluating pediatric patients required.
Minimum of two years of experience evaluating neonatal patients preferred.
Skills:
Developmental history and neurodevelopment evaluator skills required.
Cross-competency, including Dubowitz Neurologic Assessment, Brazleton, HOME, NCAS certification, is preferred.
Requirements reflect the minimum level necessary to be eligible for this position. Equivalent combinations of education and experience may be considered.




USF Health is looking for your expertise and offers excellent compensation and comprehensive benefits for full-time positions.





Qualified candidates may apply online to the direct link below:





http://usfpgcareersource.health.usf.edu/postings/14604





For possible other Neonatal Nurse Practitioner opportunities, please visit our website at https://usfpgcareersource.health.usf.edu/





For more information, log onto our career center:





https://usfpgcareersource.health.usf.edu





EOE



PI96699230
Internal Number: -
More Jobs Like This
Baystate Health / UMass School of Medicine-Baystate
Springfield, Massachusetts
1 Month Ago
Massachusetts
1 Month Ago
Back to top